RMI Partners reinforcing the team
Print 25 June 2015
June 25, Moscow – Today, RMI Partners, a venture capital management company investing in research and development of innovative biopharmaceutical products, has informed that its management team had been reinforced with a new Managing Director Alexander Kuzin.
"Alexander is a great expert with a wide experience and knowledge of the Russian pharmaceutical market who will be involved in development of our portfolio companies and prepare them to enter the Russian market. He will also be involved in NovaMedica's business development, which is already operating in the Russian market," said Vladimir Gurdus, General Manager of RMI Partners.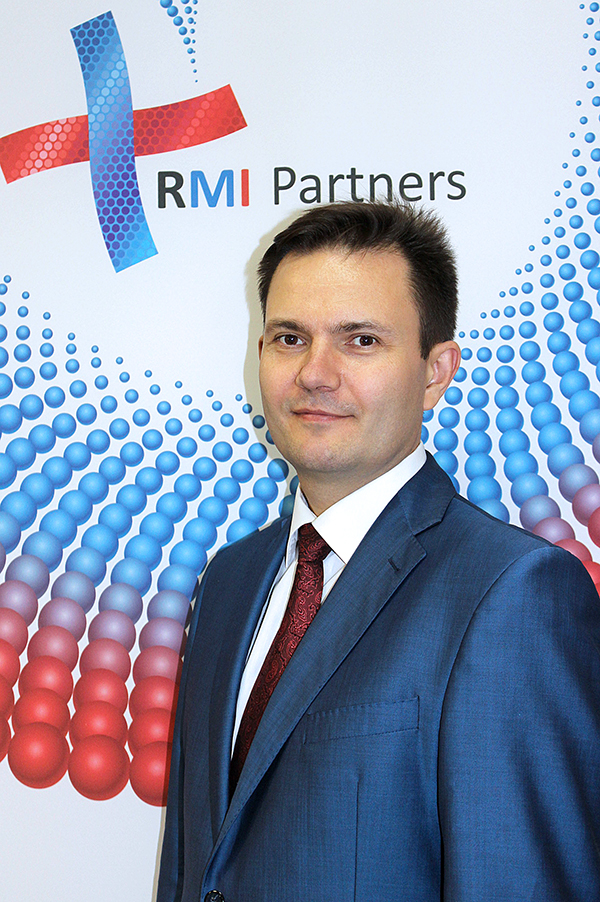 "I am happy to join such a professional team. RMI Partners is managing a venture investment company RusnanoMedInvest and NovaMedica, a unique pharmaceutical company in the Russian market. Three factors attract me in this cooperation: the project is being developed by top-class managers with global experience, NovaMedica is a "bridge" for innovative product coming to Russia, and business development at the junction between state interests and venture investment," noted Alexander Kuzin.
Before joining RMI Partners, Alexander was the First Deputy General Manager of the pharmacy chain "Rigla" where he was responsible for sales, procurement, logistics, marketing and steady development of the company. Prior to that, from 2004 to 2009, Alexander was the General Manager of DSM Group, one of the largest marketing agencies of the Russian pharmaceutical market. From 1996 to 2003, Alexander held various positions in the field of marketing and advertising at Protek.
The Russian Association of Managers three times listed Alexander among the "1000 of Top Russian Managers" in category "Trade/Commercial Director" in 2012, 2013, and 2014.
Alexander is also a member of the Coordination Board of the Russian Association of Pharmaceutical Marketing. He was several times awarded with a "Platinum ounce", the national award of the pharmaceutical industry: in 2007, he became a winner in "Media Acknowledgement" nomination, and in 2012, he be won the prize in "Functional Manager" nomination.
In 1996, Alexander graduated from the Moscow Physical Engineering Institute as a Physical Engineer. In 2002, he obtained his MBA degree.
Reference information:
RMI Partners is a venture capital management company investing in development of innovative biopharmaceutical products. RMI Partners is one of the largest Russian and European investors in this segment: the company is managing the capital of approximately $500 million. RMI Partners is managing RusnanoMedInvest, a RUSNANO 's venture company, founded in 2012 for execution of innovative projects in the medical and pharmaceutical industries. More information: www.rmivc.com