Atlas Genetics Ltd: Grant of Key US Patent
Print 14 September 2015
Key US Patent on electrochemical DNA detection strengthens commercial pathway for Atlas io® System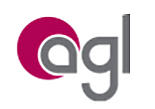 BATH, England, September 14, 2015 /PRNewswire/ -- Atlas Genetics Ltd ("Atlas Genetics" or the "Company"), the ultra-rapid 'test and treat' molecular diagnostics company, today announces the granting of a key patent in its intellectual property portfolio.
U.S. Patent No. 9,127,308 covers a key element of Atlas Genetics' proprietary platform, the use of electrochemical methodology to allow rapid and accurate detection of target DNA or RNA contained within a clinical sample. This is the core technology used in the Atlas io® Point of Care Molecular Diagnostic system.
John Clarkson, CEO of Atlas Genetics, said: "The granting of the US patent along with the previous granting of the patent in other key territories, is an important step in the commercialisation of the Atlas Genetics io® system. We are on track to file for regulatory approval in Europe of our first test for Chlamydia around the end of this year."
NOTES TO EDITORS
Atlas Genetics Ltd (http://www.atlasgenetics.com)
Atlas Genetics develops ultra-rapid point-of-care (POC) diagnostic tests for infectious diseases. The Atlas Genetics io® System uses patented technology based on the use of a novel electrochemical sensor that combines speed, accuracy and multiplex detection capability. The Company has its head office and R&D facilities near Bath in the UK, with a commercial office in Boston, USA.