Atlas Genetics announces positive results from the first US Chlamydia trachomatis beta study
Print 05 January 2017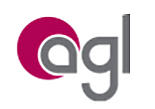 Results are a significant step in creating a new standard in STI molecular diagnostics
Bath, UK, 5 January 2017. Atlas Genetics Ltd ("Atlas Genetics" or the "Company"), the Point-Of-Care (POC) molecular diagnostics company, today announces positive results from a United States beta study for Chlamydia trachomatis (CT) on its rapid io® diagnostic platform.
The study demonstrated the Atlas io® platform's high sensitivity and specificity, and ability to deliver accurate performance, comparable to laboratory systems, in thirty minutes. The results pave the way for the Company's combined Chlamydia & Gonorrhoea clinical registration study to be completed later this year, which will bring test and treat solutions for patients one step closer.
The key objectives of this beta site study were to assess the performance of the Atlas Genetics io® rapid, POC PCR test for CT compared to a laboratory nucleic acid amplification test (NAAT), and to evaluate women's attitudes to rapid testing and willingness to wait for testing results. Dr Lea Widdice at Cincinnati Children's Hospital conducted the study.
The study indicated that the Atlas Genetics' io® CT assay had high sensitivity (94.1%) and specificity (99%) in a cohort of 212 women when testing prospective, self-collected vaginal swab samples. The women reported a preference for vaginal samples and a willingness to wait 30 minutes to receive their CT result, if it meant that they could receive treatment before leaving the clinic. Providing the patient with a rapid, actionable test result can improve patient outcomes in a number of ways including:
expediting appropriate therapy;
lowering the risk of antibiotic resistance;
reducing patient pathway costs;
decreasing onward transmission; and
improving the patient experience.
John Clarkson, CEO of Atlas Genetics, commented: "Our aim is to improve patient outcomes by providing healthcare professionals with simple, accurate and rapid solutions to enable the diagnosis of diseases in decentralised settings, such as specialist STI clinics and primary care clinics. Demonstrating the io® platform's ability to generate high sensitivity and specificity in self-collected patient specimens during a single clinic visit is a significant step in the execution of our strategy to create a new standard in STI molecular diagnostics. We look forward to completing our subsequent combined Chlamydia & Gonorrhoea clinical registration study later this year, bringing test and treat solutions for patients one step closer."
NOTES TO EDITORS
Atlas Genetics Ltd
Atlas Genetics develops and commercialises ultra-rapid Point-Of-Care (POC) diagnostic tests for infectious diseases. The Atlas Genetics io® System uses patented technology based on the use of a novel electrochemical sensor that combines speed, accuracy and multiplex detection capability. The Atlas Genetics io® system is CE-marked and cleared for the sale within the European Union for Chlamydia. It is the first molecular POC test for a Sexually Transmitted Infection (STI) to enter the market and is capable of delivering test results in just 30 minutes. The Company has its head office and R&D facilities near Bath in the UK, with a commercial office in Boston, USA.
Chlamydia trachomatis
Chlamydia continues to be the most commonly reported nationally notifiable disease in the United States, with 1,526,658 cases reported in 2015 and reported cases increasing over each of the last two years. Rates of reported chlamydia cases increased 5.9% during 2014–20151. If left untreated, CT can cause serious complications, including pelvic inflammatory disease, chronic pelvic pain, infertility and ectopic pregnancy in women and epididymitis in men1. Numerous factors contribute to the persistent STI public health burden, but a significant factor is the delay in treatment due to lengthy diagnostic protocols requiring a follow up office visit for positive patients. POC tests may offer important strategies to address the STI epidemics with immediate diagnosis and appropriate treatment that can reduce transmission to sexual partners. Simple, accurate and rapid POC tests could also be used in settings that do not traditionally offer STI testing.
1Centers for Disease Control and Prevention. Sexually transmitted disease surveillance, 2015.
For further information, visit www.atlasgenetics.com