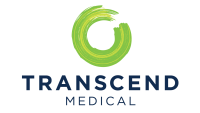 | | |
| --- | --- |
| Site | |
| Stage of funding: | Completed |
| Therapeutic group: | Ophthalmology |
| Type: | Technology |
Description
Transcend Medical, Inc., based in Menlo Park (CA, USA), is focused on the development of minimally invasive technologies for the treatment of glaucoma, the leading cause of adult irreversible blindness (over 60 million people worldwide are afflicted with glaucoma). Flagship product of company, the CyPass Micro-Stent®, is an intraocular implant designed to drain fluid from the anterior chamber to the suprachoroidal space thereby lowering intraocular pressure in patients with open-angle glaucoma.
The CyPass Micro-Stent® is the first supraciliary micro-stent to target the suprachoroidal space, providing ophthalmic surgeons with a new tool to access a part of one of the natural drainage systems in the eye. When implanted, it may reduce or eliminate the need for hypotensive glaucoma medications. The device may also be implanted concurrently with cataract surgery.
The CyPass Micro-Stent® has the CE Mark and is available in select geographies. It is currently undergoing clinical evaluation in the US in one of the largest glaucoma device trials to date.
Transcend Medical , Inc. was acquired by Alcon in February 2016.