Biotech IPOs slow in Q3 despite improvement in general markets
Print 14 October 2016
Peter Winter / BioWorld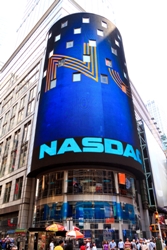 Biotech IPOs were sluggish in the third quarter, with only seven companies successfully completing their offerings on U.S. exchanges, raising a collective $396 million in the process, according to BioWorld analysis. That was 42 percent below the 12 biotech IPOs, raising $1.35 billion in the third quarter last year and 36 percent off the 11 companies completing their offerings in the second quarter this year, raising $564 million. Although it looks as though investors are not supporting new biotech issues as once they were, there was, however, a notable improvement in the IPO market in general with tech companies finding considerable support.
According to Renaissance Capital's Q316 IPO review, 33 deals were transacted in the period raising $6.1 billion, comparable to the number of IPOs completed in the third quarter of 2015, but the total raised this time around was 19 percent higher.
MARKET RALLY
The improvement the report noted was helped by a broad market rally and the re-emergence of IPOs in the technology sector. As a result, those new tech IPOs challenged health care, which has been the most active sector in the IPO market for over two years, but the third quarter finally saw tech IPOs back in the spotlight with 10 offerings, compared to four in Q216 and just one in the prior year period.
In the first three quarters of the year, there have been 25 U.S biotech IPOs that have collectively raised $1.6 billion, a total that is well off last year's pace at the Q3 post, which saw 42 biotechnology companies graduate to the public ranks, generating a massive $4.3 billion along the way.
Europe was equally IPO-challenged in the third quarter, with just Gensight Biologics SA ($44 million) completing its offering. The gene therapy company has launched a pair of phase III studies aimed at testing candidate GS010's ability to preserve and restore vision in patients with blindness-causing Leber's hereditary optic neuropathy. The parallel studies include RESCUE, which is designed to determine whether GS010 can prevent or halt vision loss in patients who are less than six months from inception of the disease, while and another study, designated REVERSE, will measure the therapy's ability to reverse vision loss in patients between six and 12 months following disease inception, (See BioWorld Today, March 1, 2016.)
In a BioWorld analysis, Europe's biotech sector raised a paltry $393 million in 14 IPOs over the first three quarters. That represents a drop of 78 percent on the $1.778 billion raised in 25 transactions during the same period in 2015. (See BioWorld Today, Oct. 7, 2016.)
BETTER PERFORMANCE
Despite the slowdown in biotech issuances, the returns for the 2016 graduates so far has been very good. (See Market Performance of Biotech IPOs in 2016, below.)
Third quarter returns, for example, averaged 24 percent with five of the seven companies well into positive territory following their first day debuts.
Durham, N.C.-based Novan Inc., which priced its IPO at $11, the low end of its range, to generate almost $52 million, has seen its shares (NASDAQ:NOVN) take off to close at $20.18, up 83 percent, at the end of the third quarter.
Earlier in the year, Novan moved its lead candidate, topical nitric oxide-releasing product SB204, into two identically designed pivotal phase III studies in acne vulgaris, with top-line results expected to report in the first quarter of 2017. Assuming a successful outcome and completion of a long-term safety study in the second half of next year, the company expects to submit a new drug application for SB204 to the FDA by the end of 2017. (See BioWorld Today, Aug. 26, 2016.)
The trials are now fully enrolled. The program includes three studies: NI-AC301 a 12-week, double-blind, placebo-controlled, parallel group study in subjects with moderate to severe acne across 55 sites in the U.S. Approximately 1,300 subjects, age 9 and older, who satisfy the entry criteria have been randomized in a 1-to-1 ratio to two treatment arms, SB204 gel topically once daily or vehicle gel topically once daily. Primary endpoints include absolute changes in inflammatory and non-inflammatory lesion counts and proportion of subjects with investigator global assessment success at week 12. NI-AC302 is an identically designed parallel study to NI-AC301 with approximately 1,300 subjects, 9 and older. NI-AC303 is a long-term safety study in eligible patients who have completed 12 weeks of treatment in the NI-AC301 or NI-AC302 trials.
Protagonist Therapeutics Inc. not only completed an upsized $90 million IPO in the third quarter, after the Milpitas, Calif.-based firm had first planned for $70 million, but the performance of its shares (NASDAQ:PTGX) also have popped 76 percent.
That company's main focus is on developing oral and first-in-class or best-in-class peptides engineered so they specifically target biological pathways that already have been validated by injectable antibodies. In phase I trials are PTG-100, a gastrointestinal-restricted alpha4beta7 integrin-specific antagonist for moderate to severe ulcerative colitis. (See BioWorld Today, Aug. 12, 2016.)
The success of those companies has helped the Q216 biotech IPO class to record a collective 26 percent increase in their share prices as at market close on Sept. 30. That performance compares to a 22 percent loss in share values by the 40 companies that went public last year. (Two companies have been acquired.)
The biotech IPO sector returns in 3Q compares favorably to the third quarter IPO returns tracked by Renaissance Capital, which found 33 companies seeing their share prices soar 41 percent – the highest level in years – compared to the 4 percent average loss during the prior year period. More than 90 percent of IPOs ended the quarter above their offer prices, the report noted. "With tech back in the picture, sector activity was more balanced compared to the 3Q15 for both technology (10 vs. 1) and health care (11 vs. 18), together accounting for two-thirds of IPO activity," the report described.
Year to date, three biotech companies have seen their share prices double since they went public. In June, Clearside Biomedical Inc. sold 8.14 million common shares priced at $7 each to raise $57 million from its IPO. Since then the company's shares (NASDAQ:CLSD) have climbed steadily to reach $17.3, up 148 percent, by market close on Sept. 30.
The company is developing a combination drug-device therapy for eye diseases. The microinjection platform administers drugs directly to the suprachoroidal space, where they can directly target the posterior region of the eye. In July, Clearside reported additional data from its phase II trial (TANZANITE). The 46-patient study, with top-line results originally reported in April, evaluated the treatment of macular edema associated with retinal vein occlusion (RVO) in treatment-naïve patients, and included an active arm of concomitant suprachoroidally administered Zuprata, its proprietary form of triamcinolone acetonide and intravitreally administered Eylea (aflibercept, Regeneron Pharmaceuticals Inc.) compared to an Eylea-alone control arm. It found patients in the active arm achieved 19 letters of improvement in best corrected visual acuity at the end of the three-month trial observation period as compared to 11 letters of improvement in the control arm. In addition, 78 percent (18/23) of patients in the active arm did not require additional treatments during the trial compared to 30 percent (7/23) in the control arm (p=0.003).
If the company receives positive feedback from the FDA from an end-of-phase II meeting with them, it intends to start a phase III program for the treatment of macular edema associated with RVO in the first half of next year.
Clearside, in its second quarter financial results, reported that it had selected axitinib as the lead compound for its development program for the treatment of wet AMD through suprachoroidal administration and plans to submit an investigational new drug (IND) application, with the subsequent start of a phase I/II trial.
IN OVERDRIVE
Shares of Reata Pharmaceuticals Inc. (NASDAQ:RETA) have climbed rapidly from an IPO price of $11 in May – an offering that generated $69 million in gross proceeds – and closed at $26.36 at Sept. 30, an increase of 140 percent. As of June 30, the company had $92.4 million in cash and cash equivalents, which will help build a pipeline of clinical candidates.
The company reported that it is conducting programs for its lead inflammation modulator, bardoxolone methyl, in patients with pulmonary hypertension that is caused by constriction of the pulmonary artery (PAH). It is currently working on a phase III trial (CATALYST) in CTD-PAH patients. The planned enrollment for the study is between 120 and 220 patients and data are expected to be available during the first half of 2018.
Driven by the enthusiasm of investors for gene therapy companies, shares of Chicago-based Avexis Inc. (NASDAQ:AVXS) have been in overdrive and have doubled in value since their public debut in February. The IPO resulted in the sale of 5.2 million shares of common stock at $20 each, including a partial exercise of the overallotment option by the underwriters of 527,941 shares.
In its financial results for the second quarter ended June 30, the company said data showed AVXS-101, currently being evaluated in a fully enrolled phase I study in spinal muscular atrophy (SMA), continued to demonstrate a favorable safety profile, with no new treatment-related safety or tolerability concerns identified. The FDA has granted breakthrough therapy designation for AVXS-101 for the treatment of SMA type 1 in pediatric patients based on preliminary results from the ongoing trial.
Avexis returned to the public markets in September, pricing an underwritten public offering of 4.25 million shares of its common stock, 3.9 million shares of which were offered by the company with 289,855 shares offered by PBM Capital Investments LLC, an existing stockholder, at $34.50 per share. The net proceeds were approximately $127.7 million, which the firm plans to use together with its existing cash and cash equivalents to fund the ongoing clinical trial and future SMA trials for AVXS-101.
IPO RUNWAY
BioWorld Snapshots lists 14 companies in the wings that have filed to conduct an IPO and they are poised to make their public debut when the financial conditions appear right for each of them. We would expect that at least five or six will test the waters in the fourth quarter to bring the potential number of biotech IPOs for 2016 to around 30. With the U.S. election just a few weeks away, it is likely that most companies looking to make the leap to a public identity will wait until late in the fourth quarter before launching their offerings.